President's Message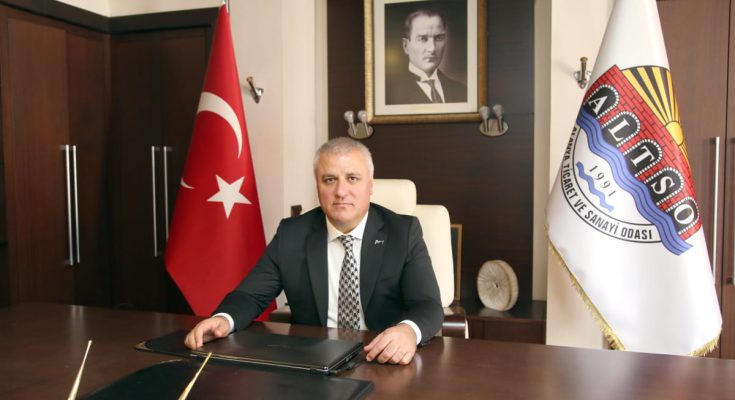 ---
Dear People of Alanya;
After the organ elections of our chamber, which started on November 05, 2022 and concluded on November 12, 2022, me and my teammates were assigned to manage Alanya Chamber of Commerce and Industry and serve our city in the new period with the favor of very valuable business people of Alanya.
We have left the elections behind in this service journey that will last 4 years. We believe that colors have no meaning anymore. It is time for us to meet at the service point for Alanya, which is the only color and the only goal.
I would like to thank our Presidents, Members of the Board of Directors, Members of the Assembly and Committee Members who have served our Chamber in the past for their efforts.
With respect and mercy, I commemorate our President Dim, who marched towards the truth, and all our executives who passed away.
WE WILL EMBRACE OUR COMMITTEE OF 24 AND SERVE WITH A COMMON MIND
As Alanya Chamber of Commerce and Industry Board of Directors, we will now focus on new projects by standing shoulder to shoulder with each member of our 24 professional groups and by reaching consensus with our elected council members.
We will always stand behind our promise that we will work with a common mind.
ALANYA IS FOR ALL OF US
During our tenure; We will adopt the understanding of "Alanya for All of Us" without allowing a vicious circle in our Alanya. In short, I would like to underline once again that we expect everyone to respect Alanya's preferences, based on the philosophy of 'The Choice is Yours, Alanya is Ours', as we expressed when we set out on this road.
Because 'ALANYA IS OUR ALL'
I wish that the new period will be a successful one for our business world and Alanya, and I present my respects.
THANKS ALANYA!
Eray ERDEM
President
---
---